Details

Created on Friday, 27 November 2015 16:46
Shop at local businesses and win big!
Shopping, we gotta do it but why not get something in return? Submit your receipts from purchases made between Dec.5 - Dec.20 and you could win.
Shop for Swag, your favourite holiday shopping contest (right?!) is back, this time with even more prizes to be won. Hang on to those receipts from purchases made at participating businesses (listed below) between Saturday December 5 - Sunday December 20, submit them and you could win one of eight prize packages, total value over $9,000!
Participating businesses:
Antique Alley Movie Props, Army & Navy, Bosley's by PetValu, Boston Pizza New West, Boucher Naturopathic Medical Clinic, Brick & Mortar Living, Donald's Market, Downtown New West Yoga, Fitness and Meditation, El Santo, Extreme Pita, Flight Centre, Gamedeals Video Games, Gathered Roots Community Acupuncture, Golden Brides, Grand Central Consignment, HOPS a Northwest Pub, Hub Restaurant, Judge Begbie's Tavern, Lafflines Comedy Club, Landmark Cinemas New Westminster, Limina Wellness Lounge, Music Box Music and Theatre Academy, New Westminster Optometry Clinic, Nuvon's Bridal, Polo Health + Longevity Centre, Rain City Juicery, River Market, Rocky Mountain Chocolate Factory, Shoppers Drug Mart, Shnoo and the Pachooch, Taverna Greka, The Heritage Grill, The Met Bar & Grill, The Strong Side Conditioning, The Wine Factory, Truffles Fine Foods, Vancouver Circus School, Waves Coffee House, Wild Rice Restaurant and Zoom Hair Studio
How to enter:
1. Keep your receipts from purchases made at one or all of the businesses above (between Dec.5-Dec.20)
2. Find the giant present/ballot box in Hyack Square
3. Write your name and phone number on the backs of receipts and pop them in, that's it! (winners announced the week of December 21)
What you could win:
Pub Crawl, Downtown New West Style ($400 value) - make your way through Downtown New West starting at HOPS then Judge Begbie's, The Heritage Grill for some live music and finish off at The Met Bar & Grill (or choose your own route, this is your prize not ours). You have $400 to spend and 4 spots to visit, hope you're thirsty.
A Day at the Market ($600 value) - Hop on the DUC and head down to River Market for music lessons at Music Box, lunch at Wild Rice, drop in class at Vancouver Circus School, find a unique toy from Shnoo and the Pachooch and grab some groceries for dinner from Donald's Market. Plus, take home a goodie basket from the Market.
Uncovering Front Street ($610 value) - spend a day strolling down Antique Alley, discovering or rediscovering Front Street. Pop in to The Wine Factory to start your very own batch of wine, Antique Alley Movie Props to find a treasure or two, The Strong Side Conditioning for a quick workout, Army & Navy (yup, they have an access point on Front) and end with some delicious juice from Rain City Juicery. #uncoveringfrontstreet
Foodie Frenzy ($740 value) - Who doesn't like food?! Enjoy a free appy for a YEAR from Boston Pizza, $100 to spend at Extreme Pita (that's a lot of lunches), fudge for a YEAR from Rocky Mountain Chocolate Factory, Afternoon tea for 4 at Truffles and $100 to spend at Waves. Start mentally preparing yourself now for the food coma that will ensue.
Shop till ya drop ($1,170 value) - Bosley's has your pet covered with a dog bed and treats, Brick & Mortar has set aside some special goodies plus a $50 gift card, Flight Centre has a $150 voucher and luggage up for grabs, Gamedeals Video Games put together a fun Mario prize pack, spend $100 at Golden Brides, Grand Central Consignment's and Nuvon's Bridal and receive a cosmetics gift basket from Shoppers Drug Mart.
Pampered Package ($1,340 value) - Give yourself a" tune up" with this prize package. 8 free clinic vists at the Boucher Naturopathic Medical Clinic, $100 to spend on yoga classes from Downtown New West YFM, 3 acupuncture treatments from Gathered Roots, $100 in spa services with Limina Wellness Lounge, $100 toward new frames from New Westminster Optometry Clinic, a free naturopath visit, free acupuncture session (yes, more acupuncture!) and a free infrared sauna session at Polo Health and complete the "tune up" with product and $50 to spend at Zoom Hair Studio.
Date Night for a Year! ($2,500+ value) - With this prize package you will definitely want to make time for date night. Lafflines is giving you free comedy for a year, yes a year! The lucky winner will receive 2 tickets to EVERY comedy show in 2016.....what's more, enjoy dinner beforehand. Try contemporary mexican food at El Santo, visit local favourite Hub Restaurant and you can't go wrong with greek food from Taverna Greka. Wanting date night to last even longer? Catch a movie at Landmark Cinemas, you have 10 free movie passes to use!
*BONUS prize* All Access Pass #madeinnewwest ($1,700 value, some prizes subject to availability) - Don't miss any of the action coming to New West in 2016. $100 to spend with the food trucks at the Columbia StrEAT Food Truck Fest, free pair entry to Quest New West, New Westminster's own Amazing Race, 2 tickets to Feast on The Fraser events, 2 Full Ride VIP passes with the GZero Racing series, 2 season tickets for the 2016 Senior New Westminster Salmonbellies season, swag and family passes to the city's Parks & Rec facilities and a spot on the Royal City Farmer's Market Jury Panel to choose which vendors are featured! Simply snap a selfie at the Selfie Station in Hyack Square, post to social media including #shopforswag and you're entered, it's that easy.
So.....get to it starting Saturday December 5! #shopforswag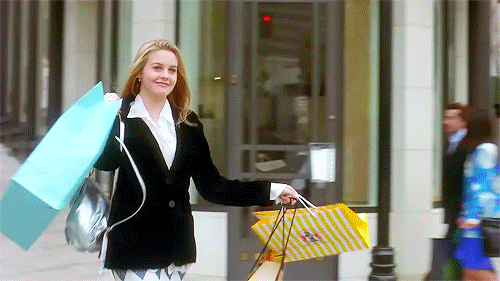 ---